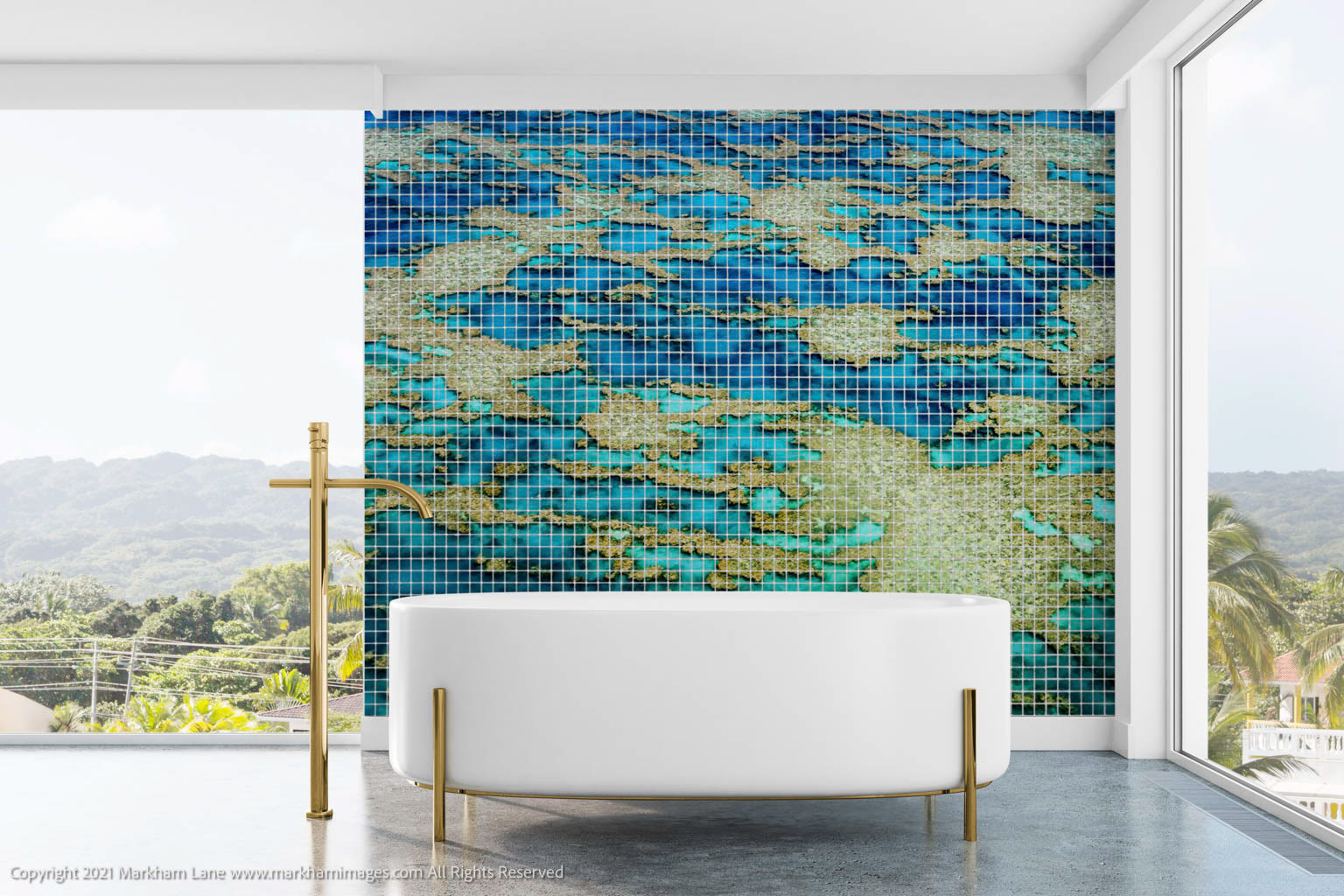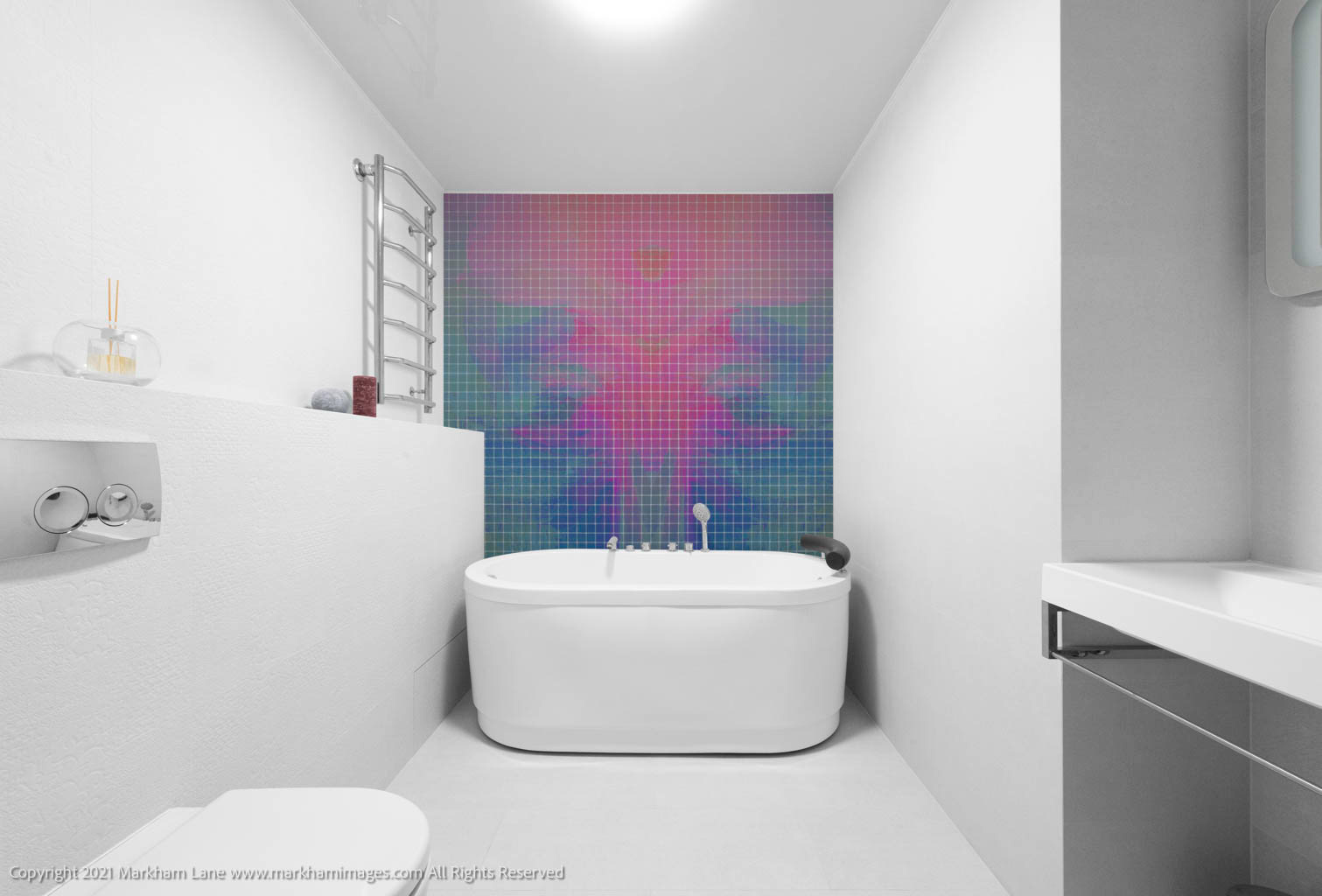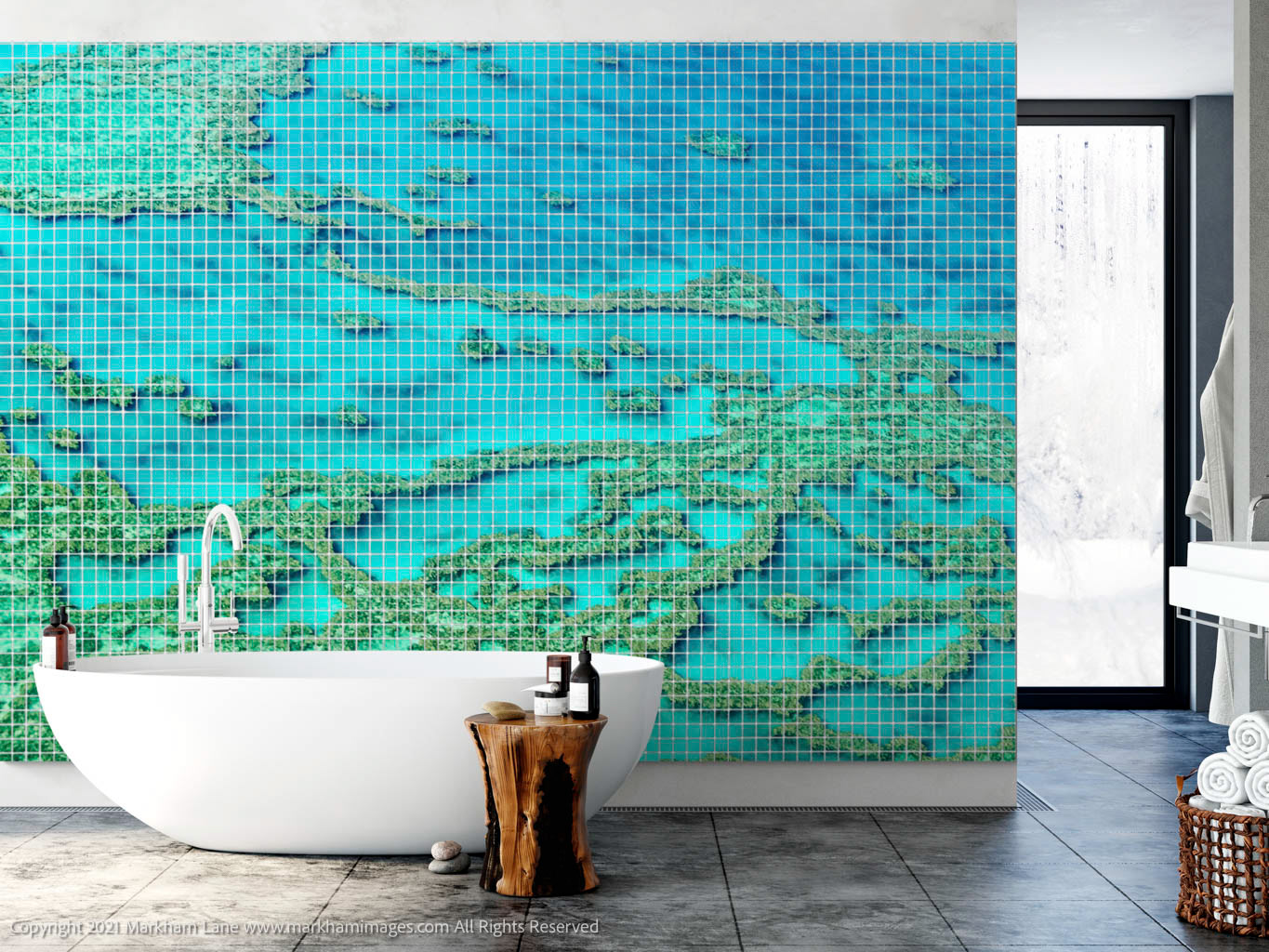 Custom print resin tiles are both lightweight and durable, available in a variety of shapes and sizes and can be installed over existing tiled surfaces or dry wall areas, in indoor or outdoor settings, on flat or curved surfaces.
Tile designs use original aerial photographs or digital artworks created by Markham Lane and are customised to fit the dimensions of the tiled area, while taking into account the design style and ambiance of the space.
After approval of the finished design, the eco-friendly resin tiles are individually cut to the specified dimensions and then laid out into mosaic sheets with approximate dimensions of 250mm by 250mm, before printing. 
Sheets are arranged in a sequential numbering system and mapped. 
Digital printing is embedded into the resin agent and is not topically applied which protects the integrity of the finished product, making it resilient to atmospheric agents like UV-rays, water and contact wear. 
The highly durable and extremely versatile mosaic sheets are boxed for delivery along with an install guide, making the installation process simple, quick and easy to follow. It's like painting by numbers.
Every design project comes with a personal appraisal by Markham Lane, and pricing is dependant on the design, dimensions and freight costs. 
Commission a set of custom printed mosaic tiles or wallpaper.